Is IIFL a good broker service
Why Open Account with India Infoline (IIFL)?
1
Availability of flexible brokerage plans to suit customer preference
2
One can invest in various segments
3
Wide network of branches across India and abroad
4
Their "Trader Terminal" is considered as one of the best desktop trading platform
Disadvantages of India Infoline (IIFL)
1
No intraday tick by tick charts available in Investor Terminal (IT)
2
Compared to other full service brokers like ICICI Direct, investing in IPO and mutual funds is not that smooth
3
It is not a 3-in-1 demat account
4
Number of complains against them at BSE and NSE is very high
In this article, I am discussing about IIFL and about their trading platforms, brokerage structure and other charges.
About India Infoline (IIFL):
Established in year 1995, India Infoline or IIFL now has presence in more than 4000 locations spread across 900+ cities in India.
It also has offices abroad namely Hongkong, Dubai, Newyork, London, Singapore and Mauritius.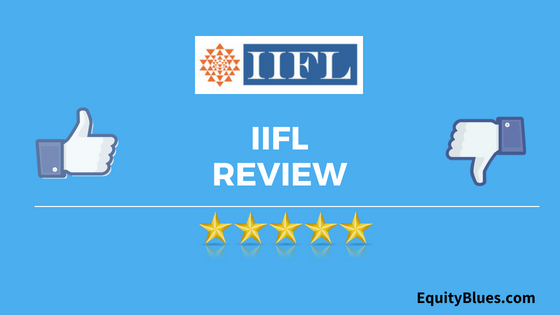 Being a full service, it offers service under below segments,
Equity
Derivatives
Currency
Mutual Funds
IPOs
Bonds
Commodities
Client base of IIFL is in excess of 2Lakh and they are mainly concentrated in northern part of India.
They also set up discount brokerage arm and it is called 5Paisa whose brokerage is as low as Rs10 per executed order.
IIFL Brokerage Charges:
Following table describes the brokerage and other important charges levied by IIFL.
| | |
| --- | --- |
| Segment | Brokerage Charges |
| Equity Delivery | 0.5% or 5 paise / share (whichever is higher) |
| Equity Intraday | 0.05% on both buy and sell side |
| Equity Futures | 0.05% on both buy and sell side |
| Equity Options | Rs 100/lot or 1% of premium (Whichever is higher) |
| Min per share Brokerage | 5 Paisa |
| VAS SMS Facility Charges | Rs 249 / month |
| Auction Brokerage | 1% |
Account Opening Charges:
Trading Account opening charges: Rs 750 (One time)
Demat Account opening charges: Rs 555 (one Time)
Trading Account Annual Maintenance charges:NIL
Demat Account Annual Maintenance charges: Rs 300 per annum
IIFL Trading Platforms:
Being a full service stock broker, they provide trading platforms for all kid of devices namely Web, desktop and Mobile. Let us look into the details of each platform and their features.
IIFL Trading Terminal:
It is for desktop traders and one need to install the software. The software can be downloaded from their website. Along with the software you also need to install .net software. However, they are providing the trading software for only windows operating system as on date.
Some of the salient features of trader Terminal are,
Multiple types of charts, large number of technical indicators and heat maps
Relatime market watch
Faster execution of the order and confirmation
Multiple layers of security to validate the user
Customization of the workspace is possible for widgets, dashboard and alerts etc
Fund transfer across 40+ banks possible within the terminal
IIFL Markets:
It is the advanced Mobile trading app from IIFL. Good thing is that it is offered for Android, iOS and Windows phone as well.
Some of the features of the app are,
Create stock list of upto 50 stocks
One swipe trading – this feature allows you to trade with a single swipe and hence there is no delay in placing order
Availability of message board where in others provide their view on markets
Possible to set up alerts based on various criteria
One can even apply IPOs using the mobile itself
IIFL Trader Terminal Web:
As name suggests, it is a browser based trading platform. Hence no need to install any software in your system. One can access the platform from anywhere like cyber cafe. However it is slower compared to software based trading platforms.
It has following feature in built,
Data tools and charts of different typles
Heatmaps
Research reports and recommendations
IIFL Contact Details:
Registered Office:
IIFL Center,
Kamala City,
Senapati Bapat Marg,
Lower Parel (West)
Mumbai – 400013
IIFL Pros and Cons:
Disadvantages of IIFL:
No intraday tick by tick charts available in Investor Terminal (IT)
Compared to other full service brokers like ICICI Direct, investing in IPO and mutual funds is not that smooth
It is not a 3-in-1 demat account
Number of complains against them at BSE and NSE is very high
Advantages of IIFL :
Availability of flexible brokerage plans to suit customer preference
One can invest in various segments
Wide network of branches across India and abroad
Their "Trader Terminal" is considered as one of the best desktop trading platform
IIFL Review – Conclusion:
IIFL (Indian Infoline) was the name to reckon with before 2010. With the advent of discount brokers, their business has became sluggish.
Realizing this they have established 5 Paisa (the discount brokerage arm). However, beginner still open demat account with IIFL considering their physical presence nearby.
Also their trading terminals are outstanding with high performance.

---
IIFL Review
Brokerage
8.5/10
AMC Charges
9.0/10
Customer Support
9.5/10
Platforms
9.5/10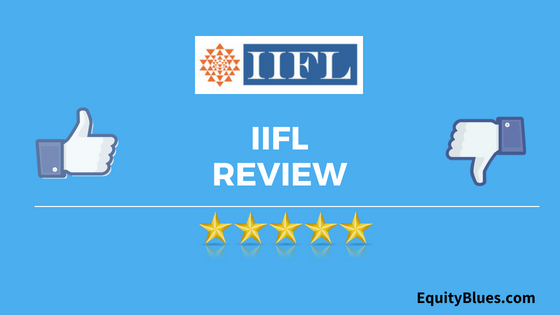 Open Free Demat Account